About us
Our specialized expertise in packaging address the cosmetic industry, hygiene-health, publishing, press and food sectors as well as other retail and distribution suppliers.
SOGIPAC position
SOGIPAC intends to anticipate changes in the outsourced packaging market, most notably with the development of e-commerce, which changes distribution channel where sees shelf space tends to decrease in favor of online sales. Sustainable development is having an increasing impact on consumption patterns, therefore a different approach in logistics and packaging is essential.
SOGIPAC specializes in fields where packaging can always showcase through creativity and innovation, while including environmental protection.
SOGIPAC values
Flexibility
Reactivity
Quality
Innovation and adaptability
A source of proposals
Competitiveness
Expertise in your business sectors
Experience in Customer Marketing
The strengths of SOGIPAC for your packaging needs
Luxury expertise based on solid experience and a team specialized in the industry
Appropriate facilities (70 employees in 2022, a 5,000m² site dedicated to the luxury sector + another 10,000m² multi-sector location, grey room, modular packaging lines, approvals/certifications, etc.).
Service quality (measured, shared and continuously improved) along with confidentiality.
Flexibility and reactivity.
Integration within a supply chain logic.
Active involvement in professional organizations.
Capacities (volumes, seasonality,...).

SOGIPAC is ideally located in the heart of the Cosmetic Valley, close to the major packing and packaging manufacturers as well as raw material suppliers. The region's assets also provide the proximity of world or national leaders cardboard and packaging fields.
SOGIPAC is involved in projects development within the local's competitive clusters such as Cosmetic Valley, Pôlepharma and Valbiom.
SOGIPAC strives to rapidly find new solutions to meet the evolving regulations both upstream and downstream of the packaging industry.
The company is addressing current changes in society that are leading packaging to a new range of services (edible packaging, smart labels, traceability, etc.) and new markets.



Company's strengths
Offers complementarity and going beyond packaging product handling.
Geographical proximity and therefore logistical optimization for the Orleans location (cosmetics and other regional principals).
Ability to manage complex issues.
The two sites adequacy, production tools, equipments...
Experience, expertise and training of the workforce in various fields and business branches.
The accurate impact of our offers
Technical specification for each and every offer is crutial and give the whole process credibility.
Machinery types and characteristics, numbers.
Materials.
Support services such as IT, methods, QHSE policy,...
Approvals and certifications.
Specific training courses.
Partners.
Innovations or specific expertise.
SOGIPAC in figures
over 20 millions products
packed each year on our production lines
70 employees on permanent/temporary contracts
Up to 150 people mobilized
7 million Euros
in annual revenue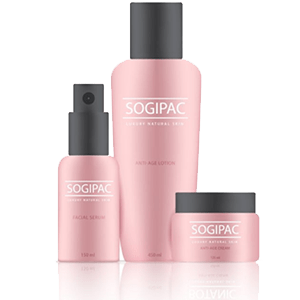 SOGIPAC ORLÉANS LOCATION
HYGIENE / HEALTH - COSMETICS DIVISION

SOGIPAC GIEN LOCATION
CONSUMER GOODS / PUBLISHING / RETAIL DIVISION
SOGIPAC, more than 25 years of experience
1997 : Establishment of the company.
2007 : Expansion in the publishing industry, mainly the launch of extra product placements within press magazines or else.
2008 : Company takeover by the current team.
2009 : Relocation to a more appropriate industrial facility in Gien.
2010 : Expension on several branches of the retail and distribution suppliers (maintenance, leisure, tools-do-it-yourself,...).
2013 : Expansion of the premises and new facilities (10,000 m²).
2014 : Organization evolvement around the QHSE axes to increase proficiency.
2015 : Developments and investments to meet the needs of a number of clients. A new warehouse of 2000 m².
2016 : Investments in IT tools.
2017 : Launch of the "So Pack!" company project involving Orleans facility opening to blend in with the Cosmetic Valley dynamic and mobilization of the whole team to focus on tomorrow's markets, innovation and QHSE approach on every level.
2019 : Acquisition of the company by the Deret Group.
2023 : New SOGIPAC by Deret logotype.